Seagate's Backup Plus line of external drives will expand mid-July to include the 4TB portable drive (2.5-inch). This is the first portable SMR drive. This model will include all of the newest features of their Backup Plus line, most notably Lyve app compatibility, free OneDrive access, and social media backup capabilities. This portable drive comes with a NTFS driver for Mac, allowing users to cycle between Mac and PC systems without having to reformat.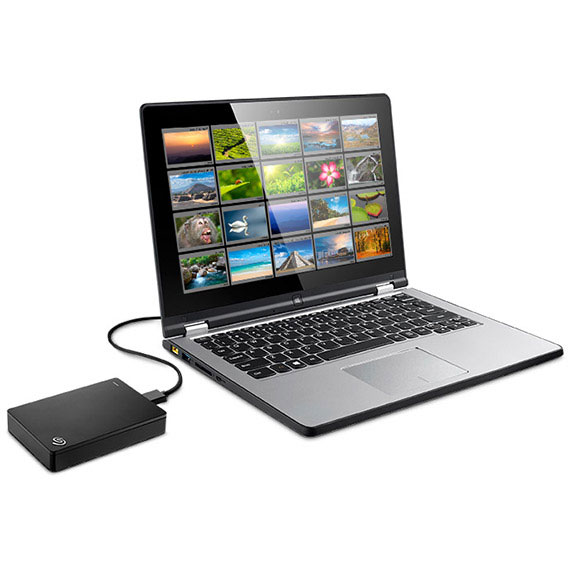 Seagate included Lyve app compatibility in an effort to reduce strain on users' mobile device memory; Lyve uses the Backup Plus as the designated repository for all media. Pictures and videos captured on mobile devices are consolidated and viewable at any time for iOS, Android, and Windows devices. If users prefer backing up their mobile data directly to the Backup Plus without Lyve, they can use Seagate Mobile Backup app. A third backup feature of this device is the two-year 200GB subscription to OneDrive that Seagate has included (a $95 value).
The Backup Plus is the first backup device on the market that extends its backup capabilities directly to social media data; users can backup photos and videos from Facebook, Flickr, and YouTube directly to the Backup Plus via the Seagate Dashboard (which also provides one-click or scheduled backups for local, mobile, and cloud data). The device is also compatible with third-party cloud services like GoogleDrive and Dropbox, which helps it to consolidate most major data repositories into one central backup location.