1. Introduction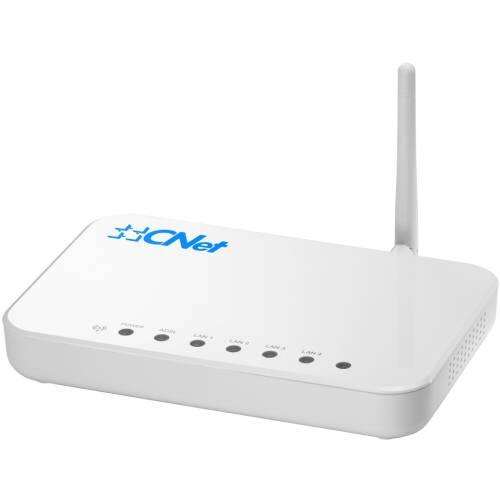 1.1 General Description
The ADSL2+ Wireless Router is a high-speed ADSL2+ Ethernet/Wireless router that is
specifically designed to connect to the Internet and to directly connect to your local area
network (LAN) via high-speed 10/100 Mbps Ethernet, or wireless LAN (WLAN). The ADSL2+
modem is compatible with the latest ADSL standards, including ADSL2 and ADSL2+, and
supports up to 24 Mbps downstream and 1.5 Mbps upstream to deliver true broadband
speed and throughput. The DSL router supports wireless 802.11b/g/n and the following
security protocols: WEP, WPA, WPA2, and PSK. To ensure fully compatibility, the DSL device
was tested with all major DSLAMs, and support standard 10/100 Mbps Base-T Ethernet
interface Auto MDI/MDIX 10/100 Switch function allowing user easily to link to PC or other
Switches/Hubs. The DSL device is an idea solution for multi-users utilizing build-in channel
mode (PPPoE, PPPoA, IPoA, RFC1483), IP routing, NAT functionalities sharing the ADSL link.
The DSL device is also a perfect solution for the residential users, it supports the users with bridge mode in host based PPPoE Client.
1.2 Specifications
1.2.1 ADSL Standard
ITU-T G.992.1(G.dmt)
ANSI T1.413 Issue 2
G.992.2 (G.lite)
G.994.1 (G.hs)
Auto-negotiating rate adaptation
ADSL2 G.dmt.bis (G.992.3)
ADSL2 G.lite.bis (G.992.4)
ADSL2+ (G.992.5)
1.2.2 Wireless Features
Compliant with IEEE 802.11 B/G/N
Up to 54 Mbps wireless operation rate
64/128 bits WEP for security
WPA support
ACL (MAC address Filtering)
1.2.3 Software Features
RFC-1483/2684 LLC/VC-Mux bridged/routed mode, RFC-1577 Classical IP over ATM,
RFC-2516 PPPoE, RFC-2364 PPPoA, ITU-T 1.610 F4/F5 OAM send and receive loop-back,
802.1d Spanning-Tree Protocol, DHCP Client/Server/Relay ,NAT, RIP v1/v2, DNS Relay Agent,
DMZ support, IGMP Proxy/Snooping, Stateful Packet Inspection, IP Packet Filtering , QoS,
Dynamic DNS, UPnP support.
1.2.4 Management
Web-based Configuration Menu-driven Command-line Interpreter Telnet Remote
Management SNMP v1/v2/Trap Firmware upgrade through FTP, TFTP and HTTP
Configuration backup/restore Diagnostic Tool